MAX CRUISE SPEED (@5,000 FT, ISA, MGW, MCP)
306 km/h 165 kTAS
MAX RANGE (@5,000 FT, ISA, MGW)*
1,187 KM 641 NM
Capacity
CREW 1-2 PASSENGERS UP TO 10
*WITH AUXILIARY FUEL TANK - NO RESERVE
The AW139, market leader in its class, embodies the hallmarks of elegance, style and sophistication and surpasses all other intermediate helicopters in capability, speed and ride quality.
Its large and unobstructed cabin is capable of comfortably carrying up to 10 passengers and is easily accessible via an automatically deployed footstep. It also offers ample room for accessories, including telecommunications, entertainment systems, dedicated workspace, refreshment area and stowage.
OUR FEATURES
Outstanding technology and safety
Designed to exceed the most rigorous regulatory standards, the AW139 features state-of-the-art avionics and mission systems to minimise pilot workload and optimise operational efficiency. The helicopter is exceptionally comfortable due to incredibly low noise and vibration levels.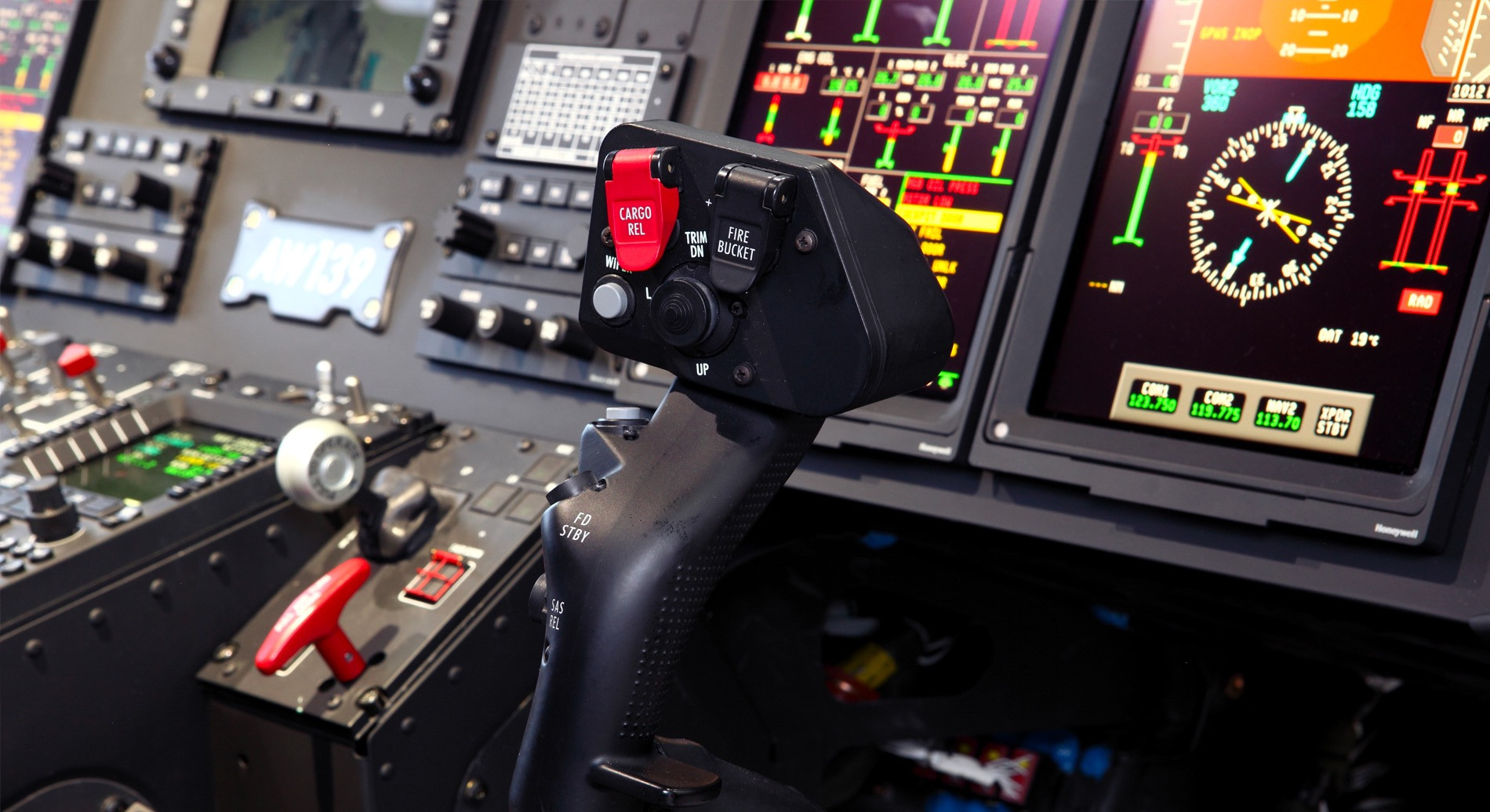 OUR FEATURES
Exceptional cabin flexibility
Passengers can enjoy a relaxing flight thanks to the largest cabin in its class, finished in the finest interior trims. The wide hinged doors with a single electrically retractable step ensure easy access for all passengers, while the baggage compartment provides plenty of room for luggage.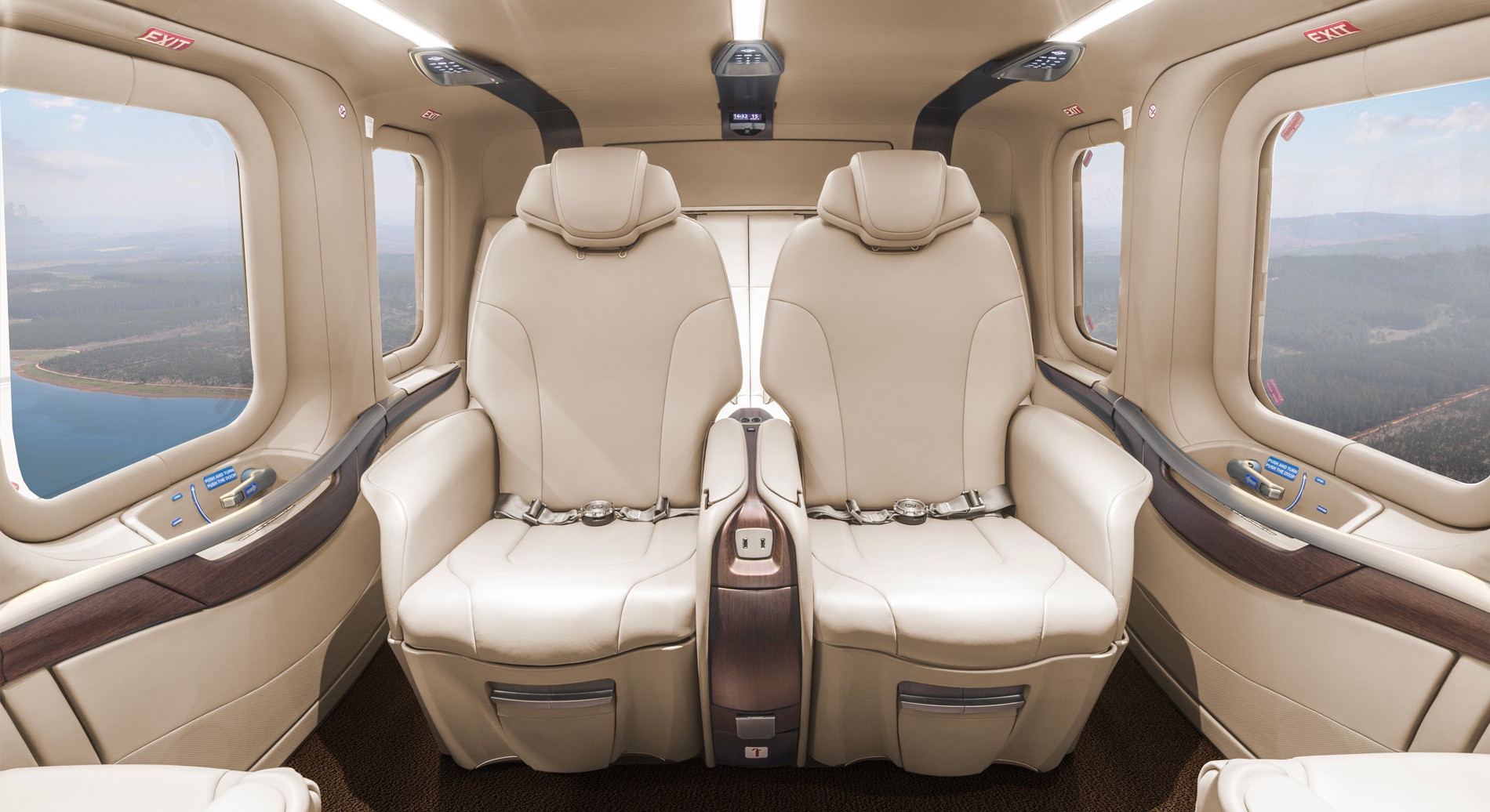 Technical data
MAX GROSS WEIGHT
6,400 kg - 14,110 lb
INCREASED GROSS WEIGHT*
6,800/ 7,000 KG - 14,991/ 15,432 LB* AVAILABE AS A KIT
POWERPLANT
2 x Pratt & Whitney PT6C-67C Turboshafts with FADEC
OVERALL LENGTH*
16.66 m - 54 ft 08 in *Rotors turning
OVERALL HEIGHT*
4.98 m - 16 ft 04 in *Rotors turning
ROTOR DIAMETER
13.8 m - 45 ft 03 in
HIGE (ISA, MGW, TOP)
4,672 M - 15,327 FT
HOGE (ISA, MGW, TOP)
2,476 M - 8,123 FT
MAX ENDURANCE (@5,000 ft, ISA, MGW)*
5 HR 38 MIN * WITH AUXILIARY FUEL TANK - NO RESERVE